What You Can Expect
We'll Guide the Way

Traversing the waters of technology can be difficult. We're here to help. Our technology solutions for business give you much more than just freedom from chasing IT support problems. With RedNight Consulting as your partner you will:

Get more for your IT dollars
Increase efficiency, productivity and collaboration


Find satisfaction and empowerment through your IT

Modern IT Solutions

To Keep
Businesses On Their Toes

Whether your business needs help with individual IT aspects or wants to hand everything off, we can set course.
Flexible Cloud Computing with
Amazon Web Services
Stay Competitive In Any Storm
With Your IT
At RedNight Consulting, we take a cloud-first approach to IT, providing smoother sailing to your next level of success.
The universal and expansive nature of the cloud will empower our clients with effective, future-proof IT.
As your IT team, we don't provide off-the-shelf, out-of-the-box IT solutions. Instead, we guide you to use effective, easy-to-use managed IT that is customized to your needs.
meet the team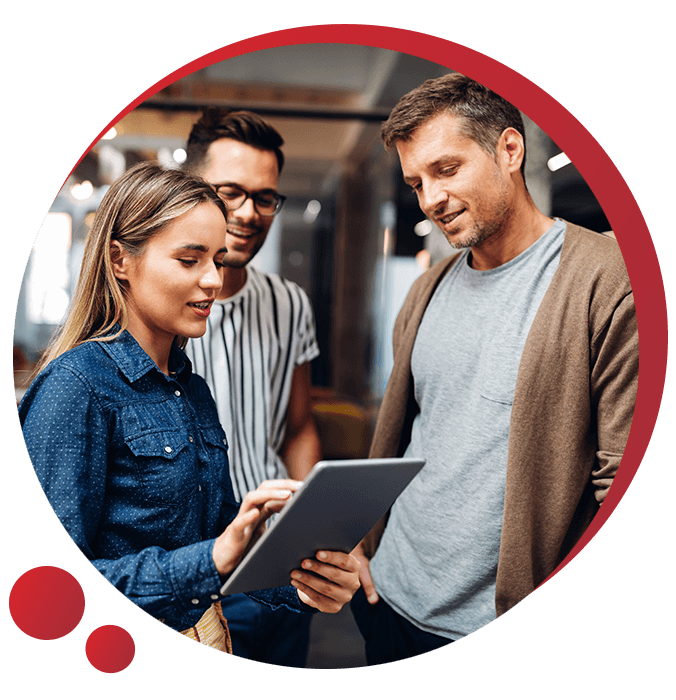 RedNight knows both IT and business. They help guide you through the technology, but also give you great recommendations on how technology actually fits within your business."
Nick Prosser, President
Atlas IP

I recommend RedNight Consulting because they know their technology, do the research and stand behind their product. They are a great resource."
Fernando Gonzalez, IT Manager
Bradshaw International, Inc

RedNight is crucial to us and our operations, communications, and scalability."
Jim Hill, Business Manager,
Quadrant Law Group
Let Us Be Your

IT Partner
Are you ready to hand your IT management off to passionate people who live and breath technology solutions?
Call Now
Let's set sail together