What is AWS WorkSpaces?

Amazon WorkSpaces is a managed, secure Desktop-as-a-Service (DaaS) solution. You can use Amazon WorkSpaces to provision either Windows or Linux desktops in just a few minutes and quickly scale to provide thousands of desktops to workers across the globe.
You can pay either monthly or hourly, just for the WorkSpaces you launch, which helps you save money when compared to traditional desktops and on-premises VDI solutions.
With Amazon WorkSpaces, your users get a fast, responsive desktop of their choice that they can access anywhere, anytime, from any supported device.
RedNight and AWS WorkSpaces
Stop managing endpoints and desktops yourself
Run your desktop on multiple devices with an integrated Active Directory and complete control
Customize your services without sacrificing security
Integrate your legacy data with ease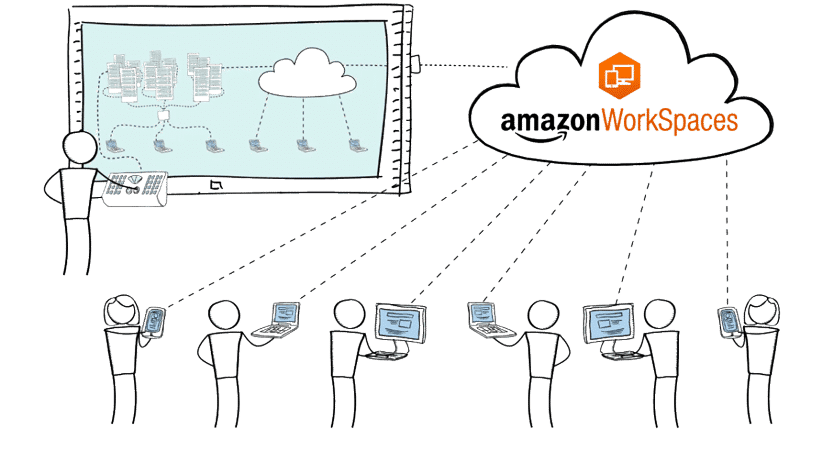 Advantages of
Virtual Desktops
For many businesses, physical servers and hard drives come with too much downtime and not enough flexibility for the modern workforce. A virtual desktop could be the answer, offering:

Working from home, at a coffee shop or on a faraway island? With virtual desktops by AWS WorkSpaces, it's possible.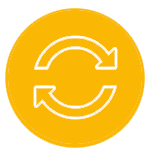 Accidentally drowned your laptop in coffee? No problem. Your entire desktop lives in the cloud. Just log in again from a different device.

By keeping your data in the cloud and virtual desktops, you retain a greater degree of security than with vulnerable physical hardware.

When you're growing, you're not locked into plan. Easily scale the resources and desktops you need.

Cost-Effective Investments

Desktops are now always up to date and only require thin-clients to run. Save on hardware costs for your employee workstations.

Enterprise-Level Cybersecurity

Why settle for less than the best in cybersecurity? Virtual desktops give you the highest security, no matter what size your business is.
We Handle Your AWS WorkSpaces
Implementation from
Have Questions about
From setup to migration and management, RedNight helps you harness the power of your cloud environment by bringing AWS WorkSpaces into your office – both quickly and hassle-free.
As a certified Amazon Web Services provider and an AWS End User Computing Competency Partner, we help you virtualize your desktop for fully managed, cloud-based technology while empowering you with the knowledge you need to navigate an increasingly complex digital world.
Keep IT CapEx Costs Down with Virtual Desktops

Read through our free whitepaper to learn more about the benefits of a virtual desktop, and the capabilities of AWS WorkSpaces.
read
Have Questions about
Virtual Desktops?
Learn More about Virtualization and Amazon WorkSpaces
Let Us Be Your

IT Partner
Are you ready to hand your IT management off to passionate people who live and breath technology solutions?
Call Now
Let's set sail together