Is your IT network healthy?
If you follow your doctor's advice, you maintain your health on a daily basis. We're talking about putting into place practices that enhance your current well-being and lay the foundation for your future well-being. Things like eating right and staying active.
Your company's technology should get the same treatment. No, your IT network doesn't need to work out. But it does require daily attention to stay healthy. And your company's future growth definitely depends on a solid technology foundation.
That's the approach we take at Rednight. We're not content to simply fix what's broken. We can do that, but that won't address all your needs. Instead, the Rednight managed IT services team looks for the underlying reasons why those breaks occurred in the first place. If we can address those hidden factors, then we're doing more than putting a Band-aid on symptoms.
Like a proactive healthcare professional, we identify how our clients' IT networks could improve and how those improvements could benefit our clients over time.
By approaching each IT network with both short- and long-term goals in mind, we provide clients with solutions to today's issues and tomorrow's technology challenges. And the whole time, we keep our core values in mind: creativity, preparedness, punctuality and protection of their client's proprietary data.
Four features: One goal
We designed our services around four main goals. These goals help us stay aligned and on target. They each work together to create the ideal situation for our clients.
Remember, this is all about making your IT network run as smoothly as possible—today and tomorrow. We're shooting for success at every level.
Here's how we do that.
1. Dedicated IT support
Rednight support comes in two forms. First, there's the Mechanic.
All kinds of processes can fail in today's sophisticated technology configurations. Connections, servers, programs, and apps all have life cycles and can falter or die with no notice. The Rednight Mechanic keeps an eye 'under the hood' and offers a swift response when technology suddenly stops functioning.
Using today's advanced diagnostics, the Mechanic evaluates apps, systems, and hardware to locate the issues, then makes the fix to bring the system to full functionality. As every car owner knows, mechanics are invaluable! In fact, many organizations rely on IT network mechanics as their only form of IT support.
At Rednight, we're not content to just fix what's broken. We'd rather be more proactive and strategic than that. So we don't just rely on the Mechanic. We add the Caretaker to the mix.
The Caretaker manages all parts of the IT environment and works to prevent problems that could impede regular business activities. On a proactive basis, the Caretaker tracks server, network, and app processes then reprogram or reconfigure the digital parts to maintain optimal functioning.
Their work gives business owners the confidence they need to turn their attention to other, more critical corporate concerns. After all, your IT network is important, but it's not your whole business. Some, but not all, companies embrace the value of a Caretaker as an important adjunct to the value of their Mechanic.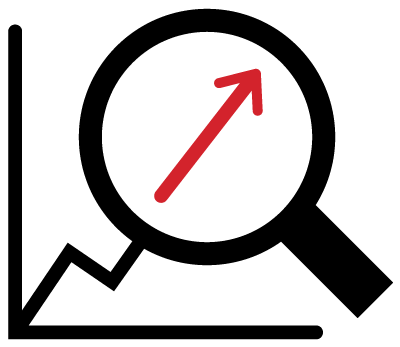 "IT's role in the development and execution of business strategy has grown significantly in the era of digital transformation."
– CIO
2. Innovative IT solutions
The Architect proactively reviews the client's programming and system configuration to ensure that the customer's existing IT environment is producing its maximum value when it's operating properly.
For many companies, the Architect's high-level review is the first such analysis they've experienced.
Many of today's organizations have assembled their IT systems on an ad hoc basis, adding programs and hardware to their central processing capacities as needed over time. Sometimes, they patch services together, which can enhance the function of each of those programs. But that doesn't mean the programs are actually integrated into a single, well-functioning whole. Other times, they just cobble together as best as possible the individual processes offered by each program.
The Architect analyzes these ad hoc systems to identify how they address corporate concerns, then suggests ways to align the overall configuration into a better functioning enterprise structure.
Clients that adopt the Architect's recommendations can gain stronger overall corporate health through these enhanced systems, even when they don't add any additional tech. Simply by reorganizing workflows to accommodate existing technology, or suggesting new solutions to existing problems, the Architect can resolve many company concerns without requiring additional technology investments.
Most companies don't access the services of an Architect but instead rely on their Mechanics (and Caretakers, if available) to flag them to architectural concerns.
"Replacing an old technology or adopting new technology for your business is a more complex task than it seems."
– CIO
3. Strategic IT consulting
The Visionary provides a long-range view of the company's technical future. This Rednight professional relies on insights provided by the Mechanic, the Caretaker, and the Architect to develop a workable, sustainable path to a successful corporate future based on where the company stands today.
The Visionary's focus is squarely on the future and how future technology will look, including tech that's emerging now (Big Data, artificial intelligence, and the growing Internet of Things), as well as tech that's anticipated for the future (5G connectivity, driverless vehicles, and fully functional virtual reality, to name just three).
As a consultant, the Visionary helps to clarify not just long-term goals, but also the technological assets needed to achieve those goals. With the deeply-informed technology strategy in place, companies can plan for a future that is not just possible, but probable.
Few organizations engage a technology Visionary for strategic planning purposes.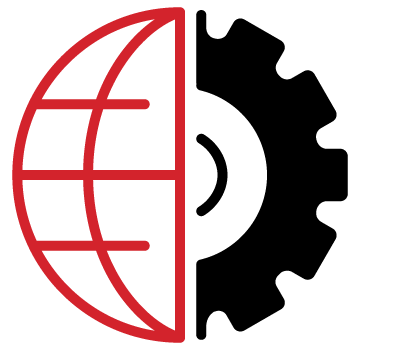 "The typical SMB has not prioritized digital efforts including cloud, mobility, analytics, and the Internet of Things (IoT) . . ."
4. Ongoing IT support
Once the customer attains technical proficiency and a viable strategy for future growth, our team continues to provide its unique combination of supports and services.
The Mechanic remains attentive to possible problems. The Caretaker keeps systems running. The Architect continuously tunes systems to increase efficiencies and find deeper values. And the Visionary maintains an eye on evolving opportunities to move the customer forward.
As a support system and now trusted partner, the Rednight team assumes the responsibility for getting and keeping their clients on the defined road to greater success.
"As digital technologies become more deeply embedded in the fabric of how companies compete, it forces IT departments to shift their role to become partners aligned with the business needs and digital transformation."
– Forbes
A healthy IT network
The health of your technological environment is as vital to your company's future, as is the health of your personal body. Both deserve the best supports and attention to achieve their highest performance. You can manage your personal health. Let the comprehensive IT management services provided by the Rednight team manage your technology.