Collaboration is pivotal to the success of a business. Studies show businesses that encourage collaboration with tools amongst employees are five times more likely to be high performing.
In fact, just the perception of working collaboratively on a project can significantly boost performance. With technology and the modern workforce in a constant state of evolution, it's more important than ever to embrace new platforms and collaborative technologies.
The modern professional is more flexible than any other time in history. It's not unusual for a business to have full-time staff and freelancers located all over the world working together on the same project. What would have once been a lengthy feedback and communication process can now be completed in real time through the use of collaborative platforms.
Workplace collaboration continues to improve and evolve as new tools and platforms are developed. Here are three of the latest technologies that are changing how businesses and their employees collaborate.
Cloud-based technology
In today's interconnected world of the internet, employees are able to work at any time and from anywhere in the world with a stable internet connection.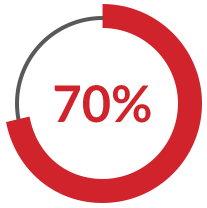 According to a study conducted by IWG and published by CNBC, 70% of professionals telecommute at least once per week and over 50% work remotely for half of the week.
This means that businesses can't count on the whole team for a project working from the same physical office space.
Cloud-based software, like Microsoft Office 365, has helped businesses adapt to the growth of telecommuting and increase their productivity and collaboration. Documents, calendars, and applications are all stored in the cloud and available online, rather than on a local machine. This enables employees to work and collaborate on projects regardless of their current time zone or physical location.
Real-time collaboration
Whether you run a small business or global corporation, your employees, colleagues, and outside contractors will need to work together and collaborate on the same documents. What once would have entailed a lengthy email correspondence with multiple attachments can now be completed in real time with the use of cloud-based technology.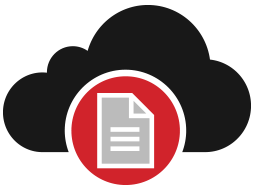 Changes and edits made to documents are synched and saved automatically in the cloud, with a version history that shows the changes that have already been made. This means that every individual working on a document can see the changes made in real time.
This means that every individual working on a document can see the changes made in real time. Cloud-based platforms like Microsoft Office 365 have the option to link to Skype to enable face to face collaboration with screen sharing features. This means that members of a team can be walked through a process or have complicated reasoning for changes to a document explained to them visually.
For more information on how Microsoft Office 365 can boost your company's collaboration, click here.
Visual collaboration tools
Human beings are visual learners. Studies have proven that visual information is retained for longer than information that is presented in written or verbal form. So it's no surprise that visual collaboration tools are gaining major investment and boosting business productivity.
New visual collaboration tools enable users to move visuals between screens and make content more engaging through its gesture-controlled user interface.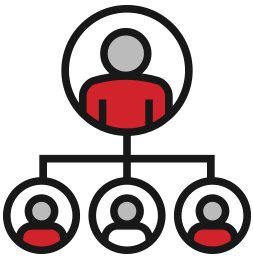 Visual collaboration tools make meetings and idea sessions much more immersive and can improve productivity through increased collaboration and improved workflow.
Collaboration with artificial intelligence
Artificial intelligence has seen a massive growth in the last decade, with investment from venture capitalists in AI increasing 6x since 2000. While the major breakthrough has been through consumer use, business hasn't been far behind in making use of the technology to improve collaboration and productivity. IBM, Cisco, and Apple are just a few of the major companies utilizing AI technology to summarize workplace conversations and make communication between colleagues faster and more efficient.
If you missed a conference call or meeting you could ask an AI bot for a summary, rather than sending your co-worker an email. This improves the efficiency of the business communication and offers greater opportunity for collaboration with all employees being able to access important information.
What's next for collaboration technology?
The business communication breakthroughs of previous decades, fax, pagers, and email, were driven forward by companies keen to increase the collaboration and productivity of their employees. They have led us to today's collaboration technologies, where it's now possible for a team to create, share, and edit in real time, no matter where the individuals on the team are physically located. Communication and collaboration have never been so effective and efficient.
The future of collaboration will be in technologies that make communication and the sharing of content and ideas even more seamless for its users. The modern workplace is evolving and collaborative technology is becoming more sophisticated, allowing for more employees to work remotely and virtually, saving businesses money on office space and increasing employee productivity.
Cloud-based technology, visual collaboration tools, and artificial intelligence are shifting how businesses and their employees communicate and collaborate. While they might not all be a good fit for your industry, that doesn't mean you shouldn't keep your finger on the pulse of new technology that could improve your company's collaboration.