At this point, most businesses are aware of the existence of cloud computing. They understand the basic premise of it, and they sort of get that cloud computing has its advantages.

But what exactly are these advantages and how can they improve your business?

Well, let's start with something simple. What business problems can cloud computing solve?
Mobility
Mobility is important for modern companies. The more mobile your employees are, the more competitive your company can be.
However, mobility hasn't always been the simplest thing for companies to achieve. This requires a certain degree of "anywhere, anytime access" to business applications and data — which, back in the day, simply wasn't possible.
The cloud has changed this.
With cloud computing, your employees can now access company tools and data no matter where they are (as long as an internet connection is present). This means employees can work from home with no large operational hurdles. In other words, productivity can be maintained no matter where an employee is.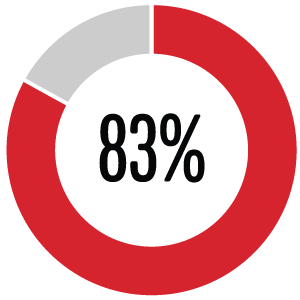 "83% of global workers believe that technology advances have enabled them to be more productive and see this increasing in the future."
Flexibility
This "anywhere, anytime access" goes above and beyond mobility. It also translates into more flexibility.

The only thing your employees need to access work files and business applications is an internet connection and, of course, a connected device. It doesn't matter what device this is — access is only limited if your company wants to restrict it (for security purposes).
However, this flexibility gives your employees the choice to customize their workflows to best complement individual working styles. At the end of the day, this means more productivity — or better yet, greater efficiency.

If employees are working in a way that best suits their working styles, then that can only lead to a better use of time and effort.
Scalability
If a company decides to build on its infrastructure, this requires a great deal of planning and, in some cases, a large investment in both man-hours and physical resources. Because of this, growth can be stalled. In other words, your company can't grow until your infrastructure is ready to carry the weight of that growth.

But what happens if your company can't wait? What if your company is already in the middle of that growth and has no choice but to plow through it? At this point, you're basically at the mercy of luck. Will your business be lucky enough to carry the weight of this growth even without the infrastructure to carry it ?

With cloud computing, things work differently.

Your business can easily scale up or down depending on its needs. Since the cloud can host the majority of your physical hardware offsite, you don't need to purchase new hardware to grow. And since the cloud is managed by an experienced IT provider, you don't need to invest any man-hours into this growth.

Processes are quicker and business needs can be accommodated with ease.
"There's no longer any waiting for hardware and software to be procured and configured, which can take months. Instead, IT can spin up servers needed to support a new product line in hours or add capacity to accommodate expanding the business."
Energy Use
Since you have all this physical hardware hosted offsite at a separate location, imagine how much energy you're saving …

Servers require a great deal of electricity — which ultimately equates to money … and lots of it.

While this might appear to be a seemingly insignificant benefit of cloud computing, it's actually not. And in all reality, it's a major reason many business owners decide to transition to a cloud computing platform.

This being said, there are different types of cloud computing platforms — hybrid, private, and public.

Of course, a private cloud will most likely mean that your physical hardware is hosted internally; however, there is a potential to still save money. In this case, your resources will be allocated more efficiently than a traditional setup, which can result in cost-savings.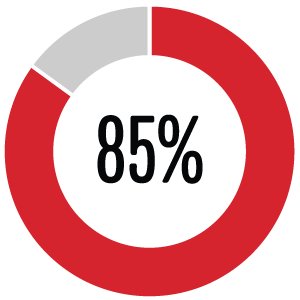 "85% of enterprises have a multi-cloud strategy."
IT Maintenance
Say you do have parts of your infrastructure hosted offsite. The maintenance and management of these "parts" are no longer your responsibility.

For a handful of reasons, this is good for your business.

For starters, you won't need as many people dedicated to managing and maintaining your infrastructure. Instead, these man-hours can be eliminated or repurposed for other needs.

Secondly, maintenance is expensive. It costs money to maintain technology, and it costs more money to hire technicians to complete that maintenance. With cloud computing, this is all handled by a 3rd party that hosts your infrastructure.

"Operating expenses include activities and expenses required to install, setup and keep the application running over the project lifecycle and can be a major contributing factor to overall IT costs. People costs tend to be one of the largest operating expenses for a self-managed, on-premise IT approach."
— Forbes

The benefits of cloud computing don't stop here. So if you'd like to learn more about the business benefits of cloud computing, then send us a message or give us a call today. We'd love to chat cloud.